Moon Lovers: Scarlet Heart Ryeo 2
1:51:00 PM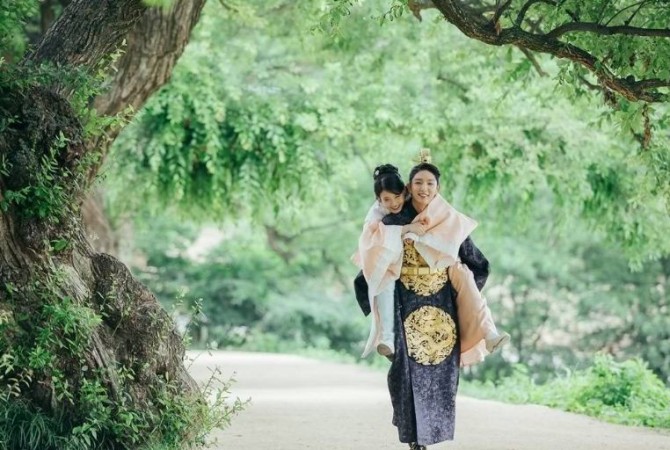 S C A R L E T . H E A R T . R Y E O
Kan dah kata ending Scarlet Heart Ryeo hari tu stress gila, semua orang mati, semua orang tinggalkan Wang So. Hae Soo pun dah balik semula ke masa hadapan. Gila tak menangis tengok ending macam tu aduhai. Aku pun one of those fans yang request please shoot Scarlet Heart Ryeo 2 lepas ni !
Ingat belajar medic 24 jam ke mengadap buku? Ada juga masa nak release stress tengok cerita korea macam ni. Kalau tak, depressed weh!

Trailer Moon Lovers: Scarlet Heart Ryeo Season 2 (Fanmade)
In the fan theory, Go Ha Jin works as a cheerful and straightforward make-up artist. She works for a company with Wang So as the CEO. She happens to fall deeply in love with Wang So. Wang So was described as some
one who is rejected by his mother and in big rivalry with his brothers Wang Wook and Wang Yo. Despite his harsh nature, he's kind -hearted deep inside. He loves Go Ha Jin with all his heart. Mrs. Yoo, the mother of Wang brothers is someone who is greedy and an overall mean person.
On the other hand, Wang Wook, one of Wang So's brother, works as the head of a department in the same company. He is a widower who develops feelings with Go Ha Jin. Wang Wook is also known to live a double life. Meanwhile, Wang Yo is the head of the biggest department in the company. He dreams to be the CEO someday and in great competition with Wang So.
As for the younger brothers, Wang Jung and Wang Eun are the most carefree of the siblings. Wang Jung is a martial arts instructor who doesn't care about the family company. Wang Eun is the youngest of the brothers and the most cheerful of them all. He's a high school student and loves to go on parties. He truly loves his girlfriend, Park Soon Dook, but doesn't want to commit for good. Baek Ah is Go Ha Jin's best friend and described as someone who is talented, free-spirited and kind. He is also a loyal fiancé to Woo Hee.
The theory suggests that Go Ha Jin will encounter the same people she met at the Goryeo era but they will not remember her at all. Despite the new life they are living at the present time, Wang So still finds himself falling in love again with Go Ha Jin. Many speculate that this time, true love will prevail... finally.
However, it's worth noting that these theories were just fan-made and fictitious. There has been no official confirmation whether "Moon Lovers: Scarlet Heart Ryeo" will get a season 2 or not. Fans can only hope for the best. Who knows, maybe Wang So and Go Ha Jin will get their happy ending the second time around.

source: http://www.itechpost.com/articles/49095/20161102/moon-lovers-scarlet-heart-ryeo-season-2-will-true-love.htm
Please understand that a second season of

Moon Lovers: Scarlet Heart Ryeo

is not confirmed. The aforementioned is speculation at the moment. However, if SBS is truly trying to follow the source material, the first season of C-drama

Scarlet Heart

, K-drama fans of

Moon Lovers: Scarlet Heart Ryeo

can look forward to a second season sometime in the future. -

inquisitr.com
Well, semoga adaaa laaa season 2 !